google-site-verification: googled01c41103171e48a.html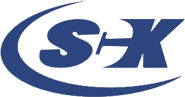 Superior Commercial Kitchens, Inc.

Superior Commercial Kitchens, Inc. specializes in commercial kitchen design, supply and installation of quality food service equipment. Our success and reputation from coast to coast is built upon your satisfaction and loyalty. Our customer's appreciate the personalized service we offer and the experience we have in meeting your needs. We have been actively designing and supplying food service projects across the United States for over 25 years.

Have A Question About A Product Or A Project You Are Working On?  Please Complete This Short Form And One Of Our Sales Engineers Will Contact You.

Your Question?

What Type Of Project

Are You Working On?:

10 Reasons To Call Superior Commercial Kitchens Today

Read What Our Clients Say About Us

"We were working with another supplier, who let us down. The drawings that were done were done by the other supplier and were not accurate. Superior Commercial Kitchens, Inc. came in and in three meetings, accomplished more results than we'd seen in over 12 meetings with the original supplier. Although we were delayed in opening our restaurant and bar, They helped in straightening out the drawings and equipment specifications; no doubt has saved us many thousands of dollars in running a properly designed establishment."

Commercial Kitchen Consulting Services

CAD Design, Specification & Engineering

New Custom Equipment & Furniture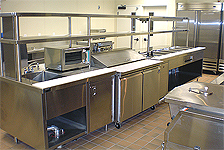 Copyright 2010, Superior Commercial Kitchens Inc, All Rights Reserved

Click Here To

Request Your Free Consultation

Commercial Restaurant Equipment
Food Service Supply And Equipment
Commercial Kitchen Design
Restaurant Design Services
We Have

Leasing Options

Available For

Our Customers.